Brain Disorders 2020 Meeting &amp Hospitality
Address
Official Attendee Housing Site for 5thAnnual Conference on Brain Disorders, Neurology and Therapeutics Address : ANA CROWN PLAZA Narita 68, Horinouchi, Narita, Chiba 286-0107, Japan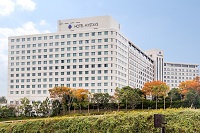 The City
Tokyo, the world's most populous metropolis is the busy capital of Japan. Tokyo mixes the traditional and ultramodern historic temples. The opulent Meiji Shinto Shrine sits for its towering gate and surrounding woods. The Imperial Palace is known to be the amid large public gardens.
Preceding to 1868, Tokyo was also known as Edo, which was the small castle town in the 16th century which later became Japan's political center in 1603 when Tokugawa Ieyasu established his feudal government there. After a few decades, Edo had grown into one of the world's most populous cities. Along with the Meiji Restoration of 1868, the emperor and capital moved from Kyoto to Edo, which was renamed Tokyo.
Major parts of Tokyo were destroyed in the Great Kanto Earthquake of 1923 and in the air raids of 1945. Tokyo has neon, skyscrapers, and salaryman crowds, packed trains, cutting-edge architecture and futuristic technology. Tokyo also has ancient shrines, plant-covered wooden houses, cycling grannies, old-school sweet shops and village-like lanes.
Few Tourist Spots:
The Harajuku
The cherry blossom
The Tokyo Skytree
Tokyo Tower
Meiji Jingu
Ritz Carlton
Imperial Palace
Odaiba
Rainbow Bridge
Roppongi Hills
Shibuya Crossing
Directions
Narita International Airport
1-1 Furugome, Narita, Chiba 282-0004, Japan
Head 
southeast
 on 
国道295号
HOTEL MYSTAYS PREMIER Narita
31 Oyama, Narita, Chiba 286-0131, Japan
 
Route Map