Brain Disorders 2018 Meeting &amp Hospitality
Address
Hotel l' Elysee Val d' Europe 7 Cours du Danube, 77700 Serris, France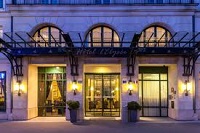 The City
Paris is the capital of France. Which is also know as the "City of Light" or the "City of Love,"Paris were most popular cities among travelers due to its streets culture, art, beauty, and history. Paris is a city that captures the hearts of millions ever year with 7.4 million visitors.with an incomparable heritage of historic sites, iconic monuments and attractions.the captial also offers the delighted cultural journey 2,185 monuments, 206 museums and many other exceptional places and it has attractive cultural Louvre Museum, Picasso Museum, Palais Garnier, Luxembourg Palace. The economy of Paris is comprised of high finance, banking, and luxury tourist goods.
Paris is located in northern France on both banks of the Seine River. Paris occupies a central position in the rich agricultural region known as the Paris Basin, the city ringed with the forests of beech and oak known as "lungs of Paris". Capital city is not only the political and cultural capital of France despite which major financial and commercial center.
Healthcare: Health care and emergency medical service in the city of Paris provided by Assistance publique – Hôpitaux de Paris (AP-HP) which is a public hospital system and largest hospital system in Europe
Climate: Paris has a typical Western European oceanic climate. overall climate throughout the year will be mild and moderately wet.
Time Zone: Paris is in Central European Time Zone (CET), which is one hour ahead of Greenwich Mean Time (GMT+1).
Directions
Route Map